1" "Borb" Sticker Packs !!!!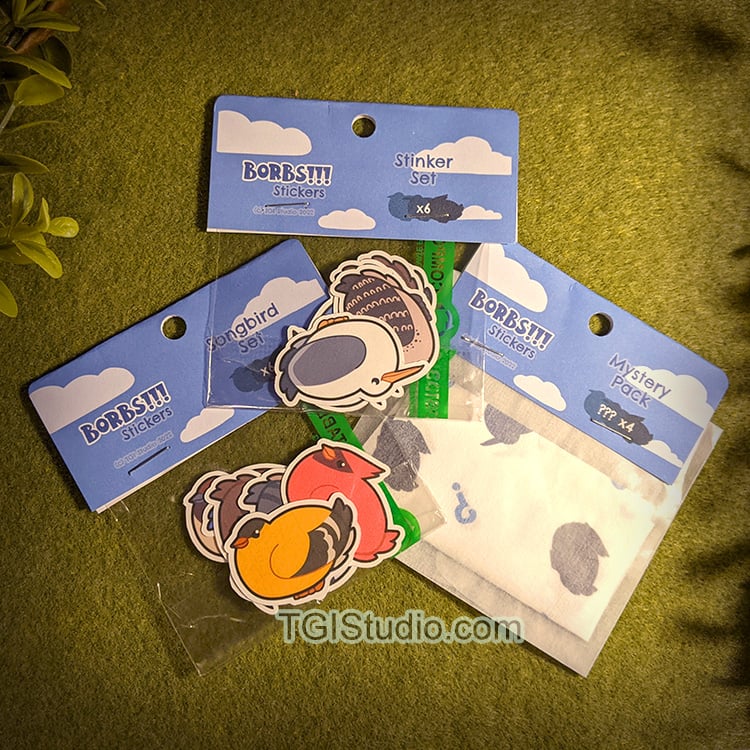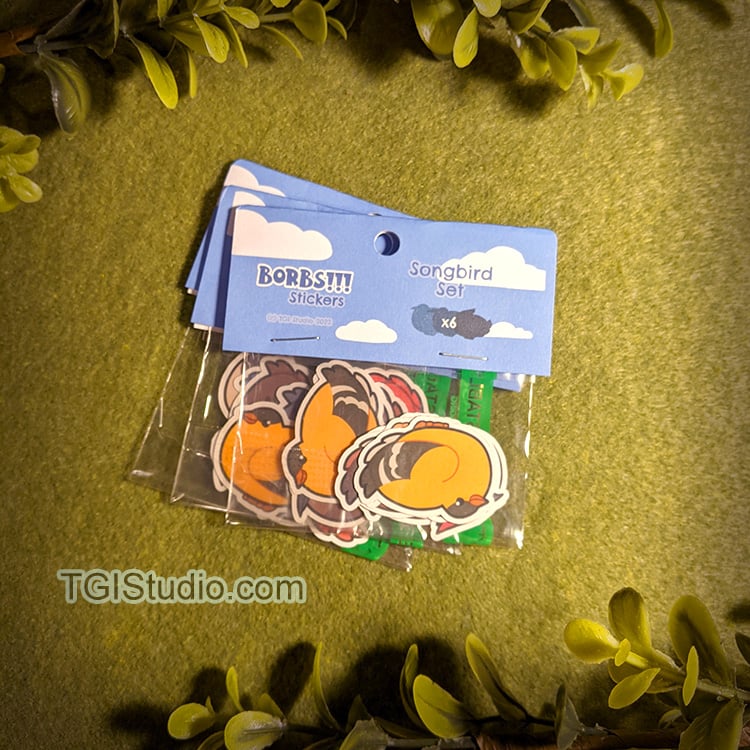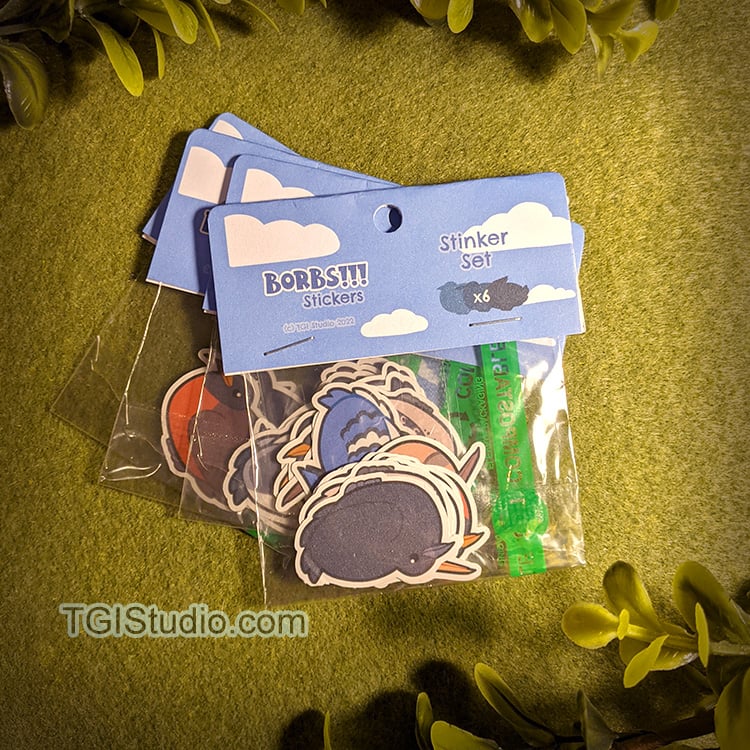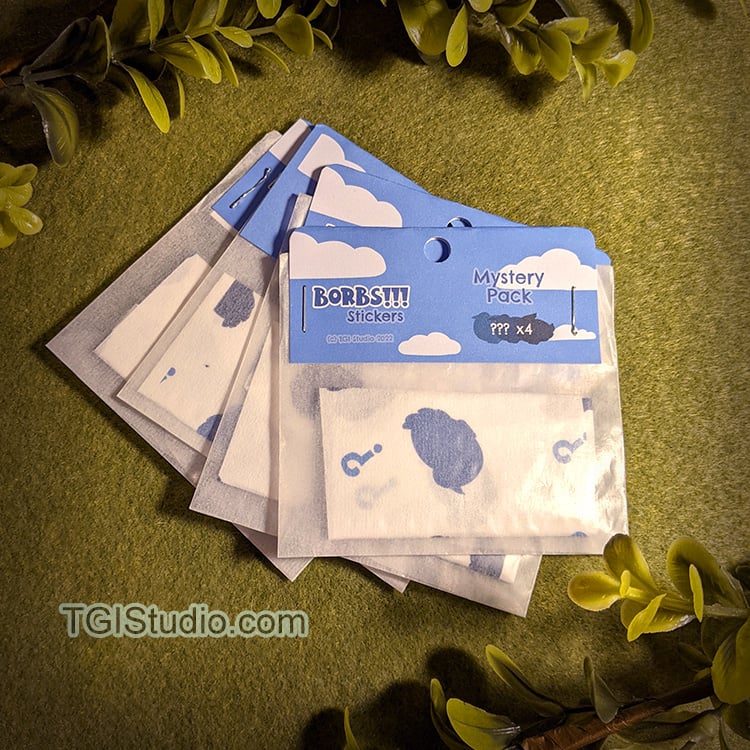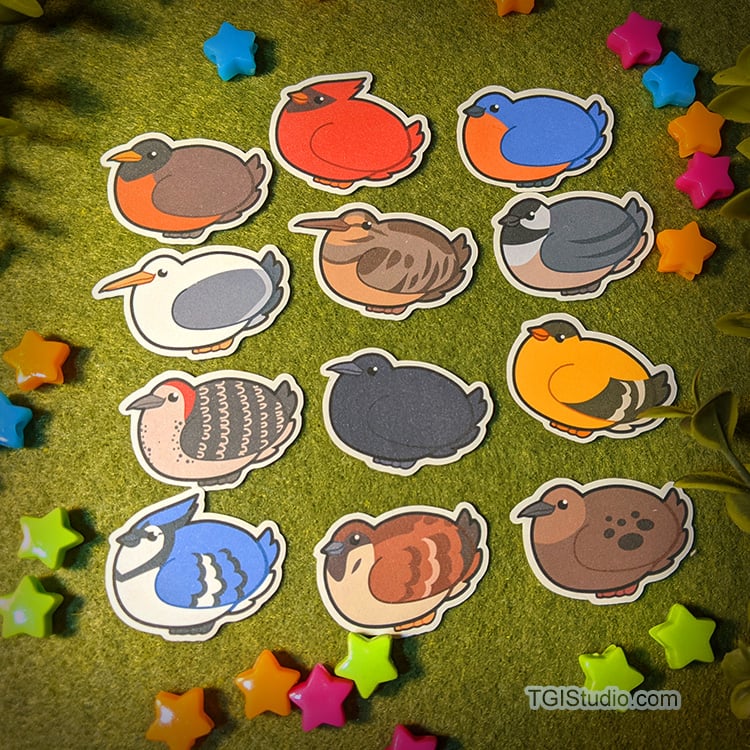 BORBS!! BORBS!! They're everywhere!! And now they're in sticker form!
BORBs come in four different packs:
12 pack - a pack of all 12 BORB designs!
"Stinker" Pack - 6 borbs including: Woodcock, Woodpecker, Crow, Robin, Seagull, Blue Jay
"Songbird" Pack - 6 borbs including: Gold Finch, Cardinal, Blue Bird, Chickadee, Sparrow, Dove
MYSTERY Pack - 4 MYSTERY borbs!! Tends to be 2 from one pack and 2 from the other. May be a mix of both. Who knows??
MINIS pack - 8 random extra tiny stickers!! Average size around 0.5"
Each sticker is made out of generic sticker paper with a
100% recyclable liner. They are about 1" x 1.5". These stickers are made of paper therefore WILL NOT be water or weather resistant! These are designed to go in journals or anywhere indoors.
Note: Multiple stickers will come all in one pack to save on bags! The cello bags are 100% industrially and home compostable. More info @ elevatepacking.com.