MYSTERY MINI Vinyl Sticker Packs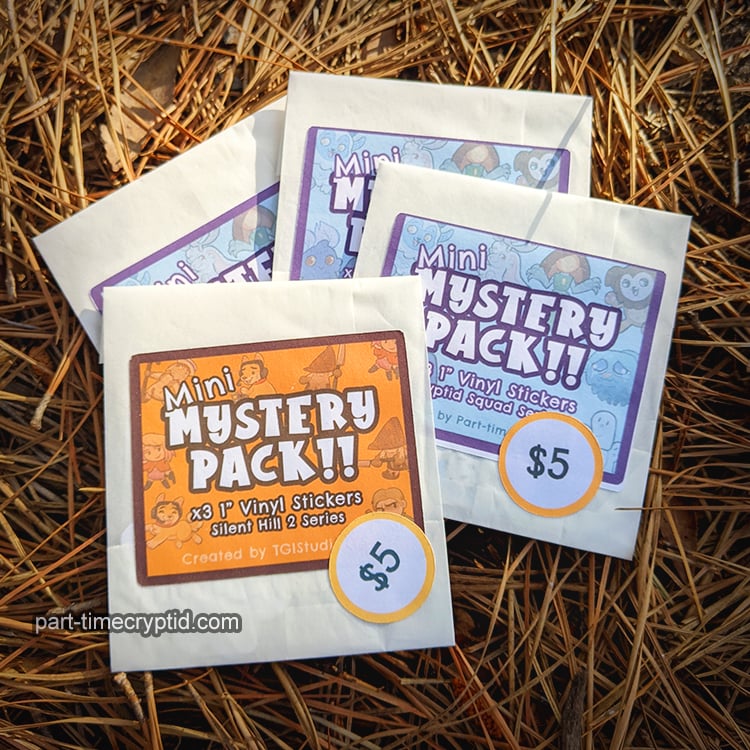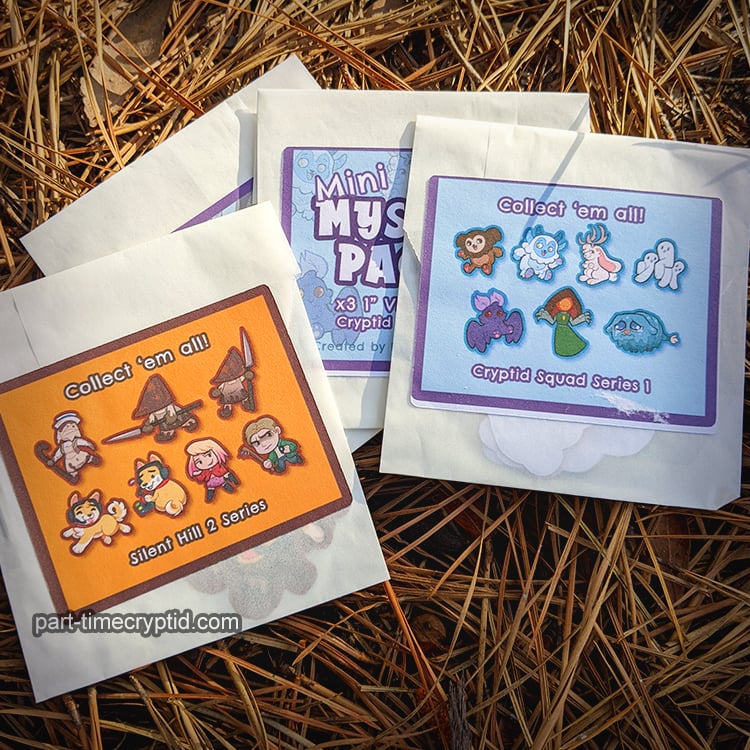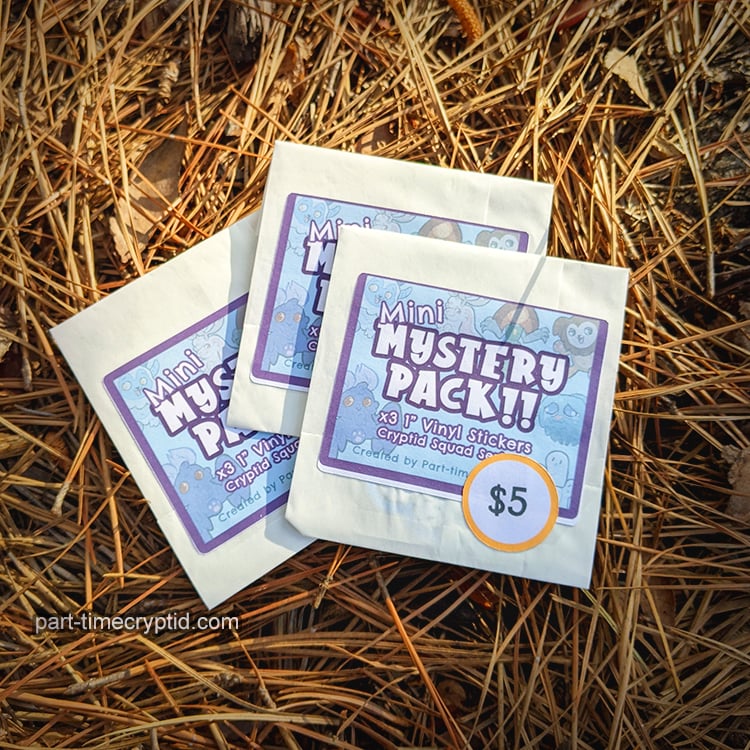 MINI VINYL STICKERS!! These stickers range from .5"-1" in size. They're the excess stickers I make from any extra vinyl or adhesive I have left over. So by buying one of these packs, you're helping me reduce waste! Yay!
There are two sets available: Silent Hill (orange) & Cryptid Squad (blue). Each contain 3 stickers from those sets. You can see the full sets by checking out the sticker part of my shop, or looking at the second image in the set.
Stickers are packed in a small compostable glassine bag and sealed with a paper sticker.
I handmake all my stickers in my home studio. Most cannot survive being outdoors long-term without some additional sealant, but can survive in the dishwasher - top rack only!