3" Unskilled Labor is a Myth Mothman Vinyl Stickers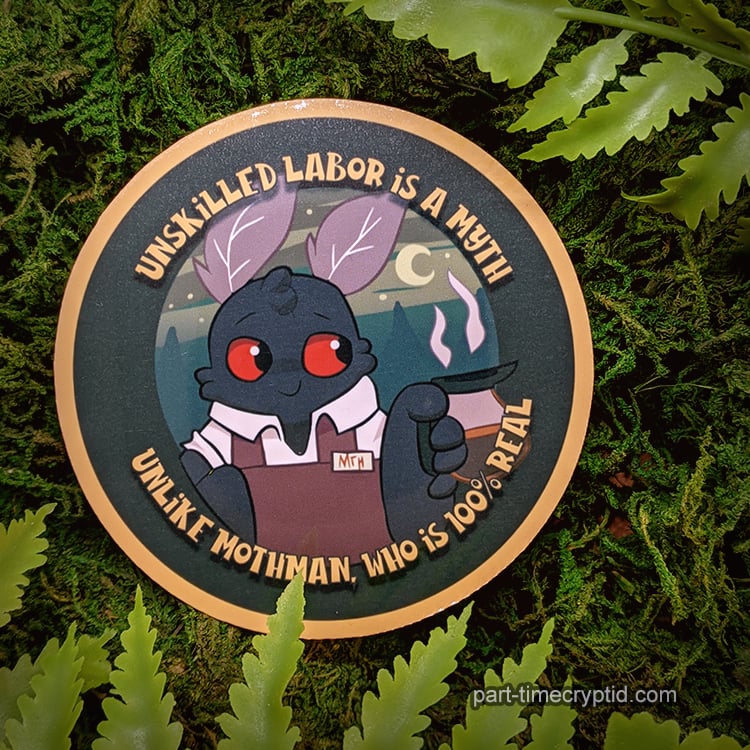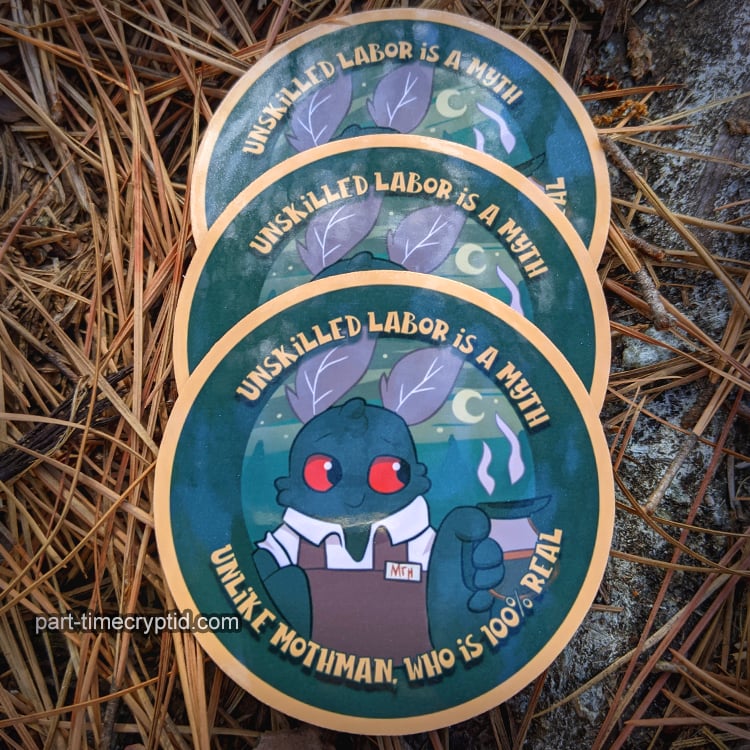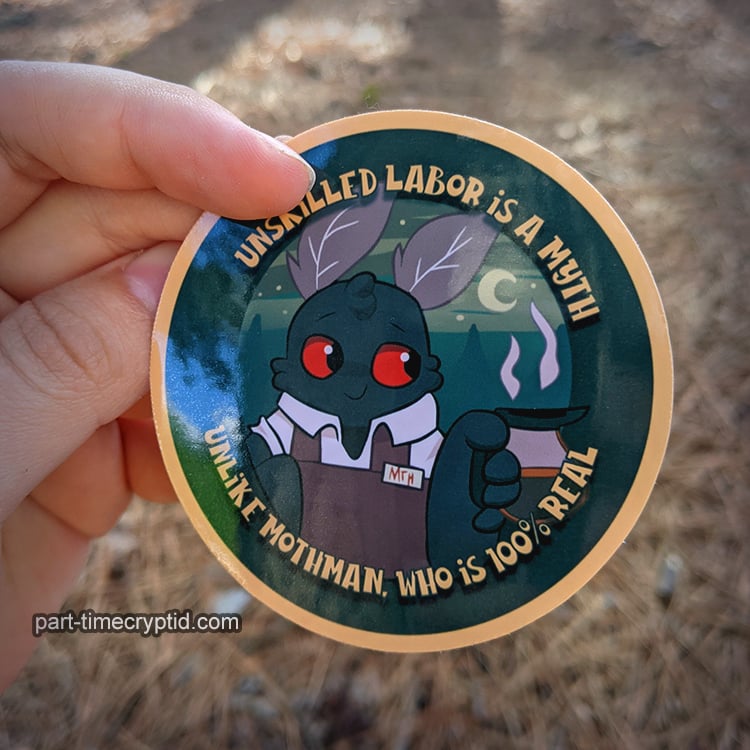 Show your support for your fellows in customer-facing (and other awful) jobs with this round 3" weatherproof vinyl sticker!
I handmake all my stickers in my home studio. Most cannot survive being outdoors long-term without some additional sealant, but can survive in the dishwasher - top rack only!