2"-3" Handmade Clay Pins w Resin Seal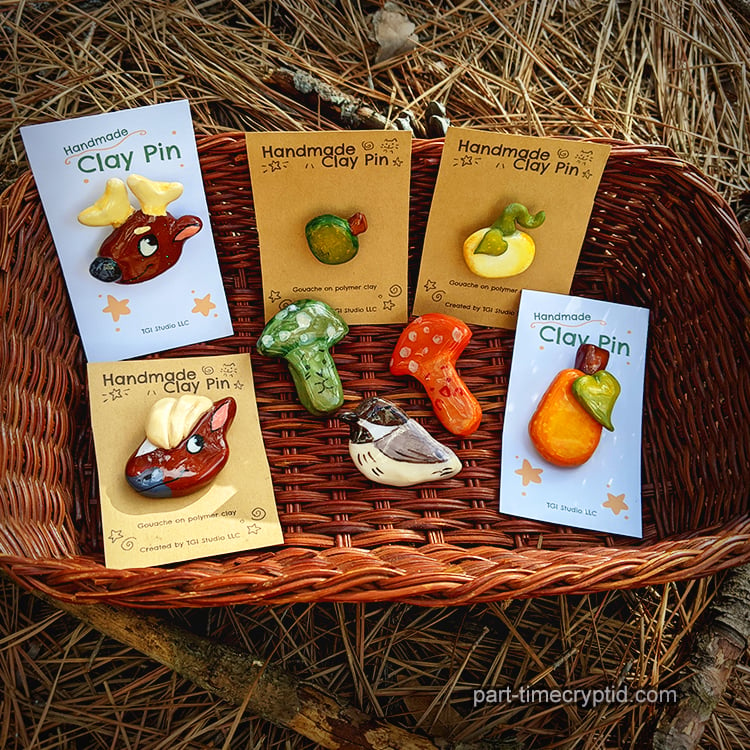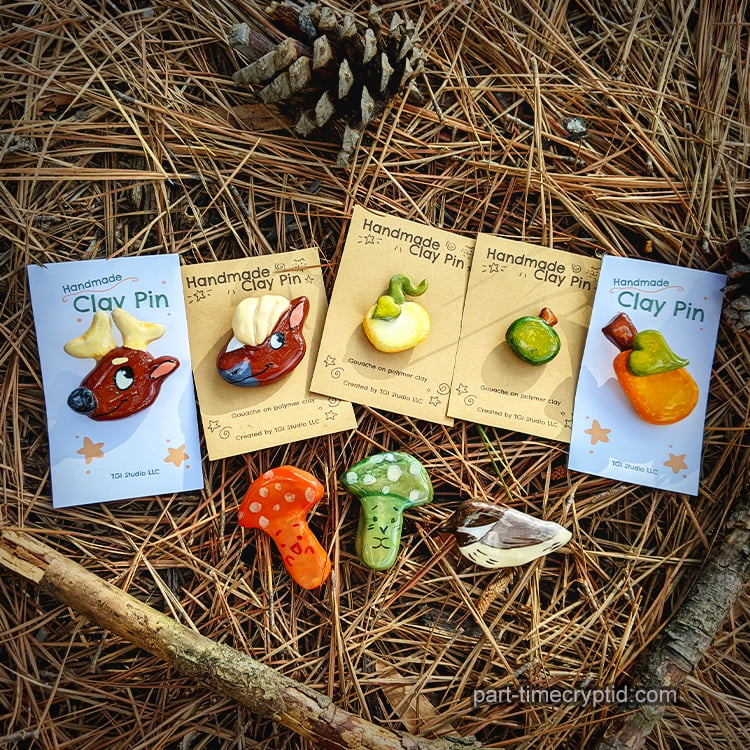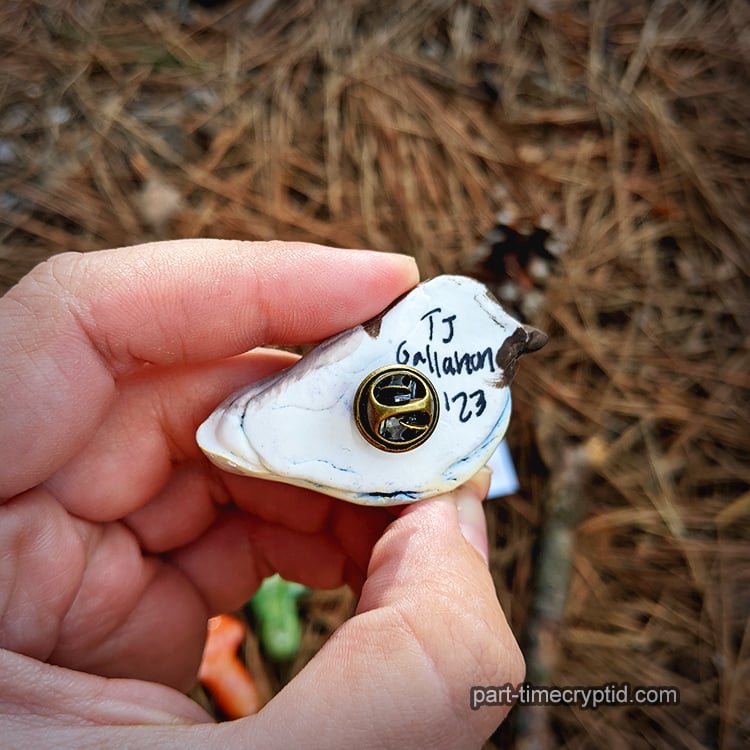 2"-3" handmade polymer clay pins painted with acrylic gouache and sealed with a durable, glossy resin coat.
This set of pins is a continuation of my endless experimentations with clay as a medium, and therefore may have minor flaws or differences between each pin.
These pins are one of a kind and their colors may not be replicated, so once one sells it's gone for good!
Backs are traditional butterfly pin clasps. If you put your pin on a bag or a surface that experiences a lot of wear/excitement, I recommend getting a pin keeper to make sure it doesn't wiggle off!