5"x7" 25 Page REUSABLE Sticker Tome - Medieval Cryptids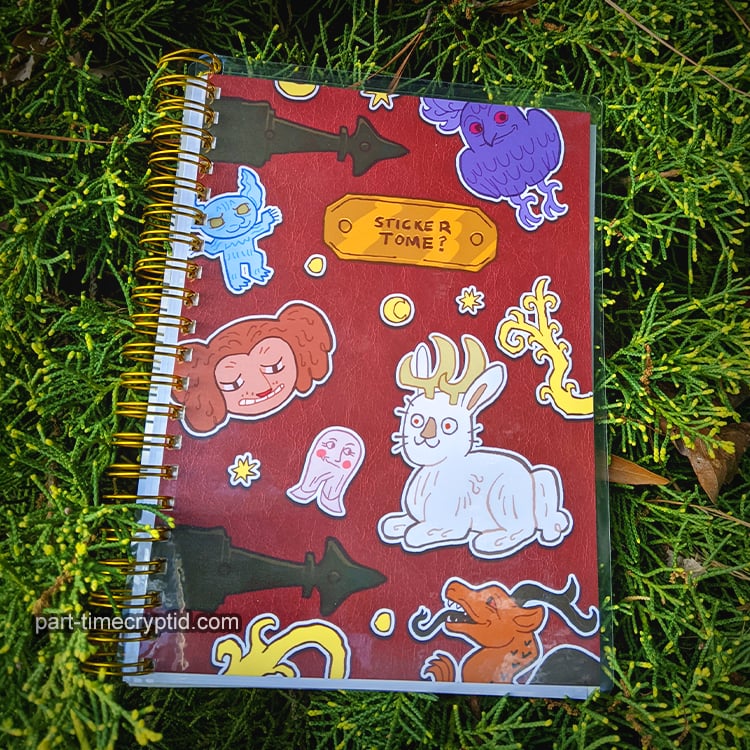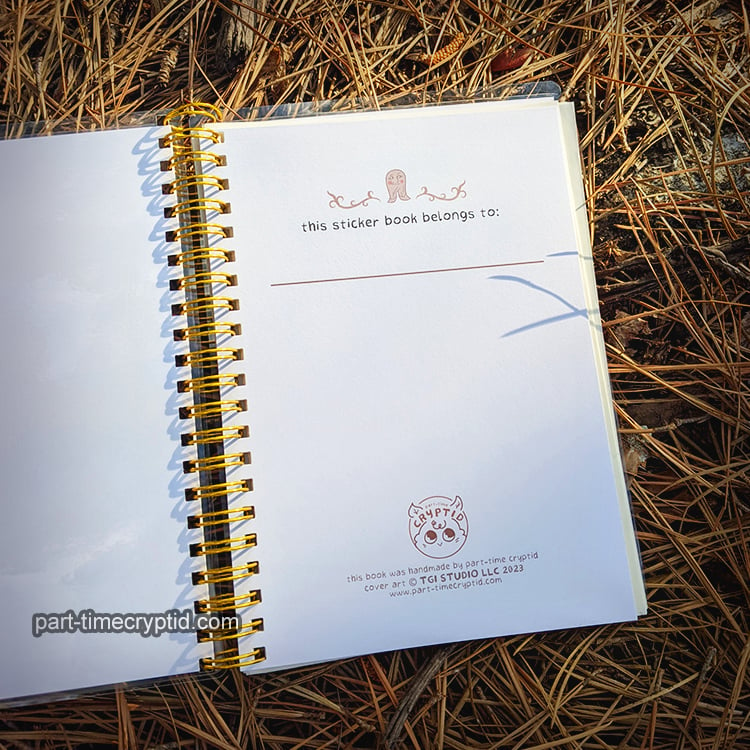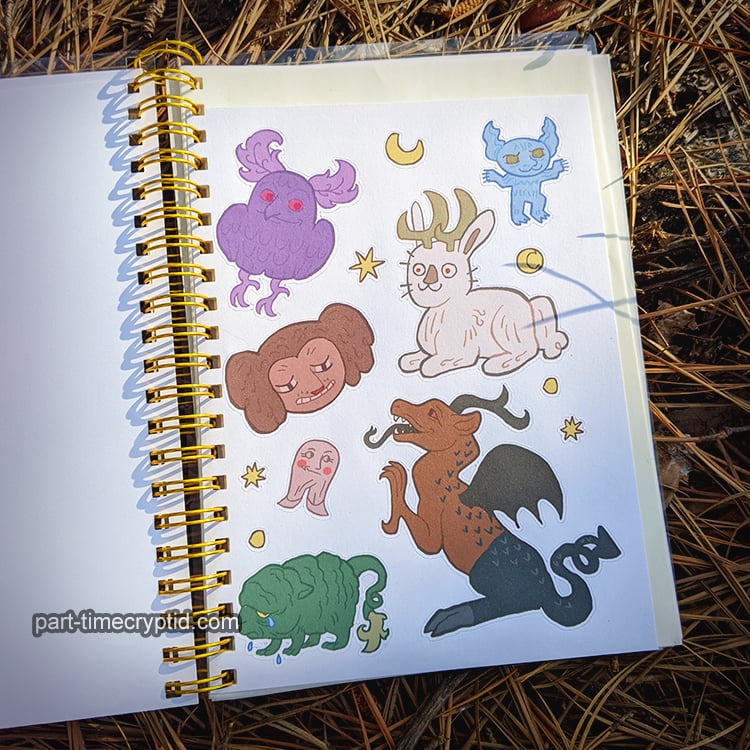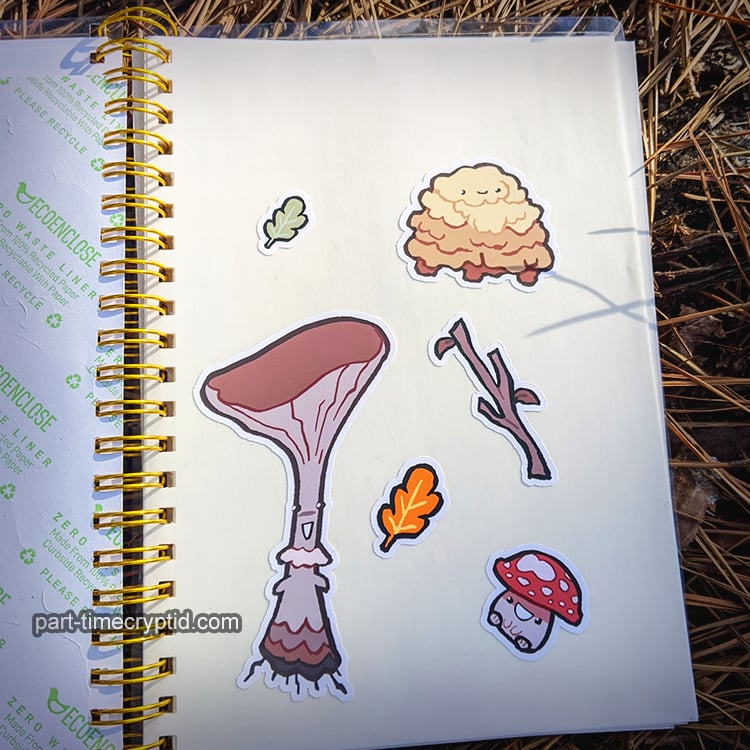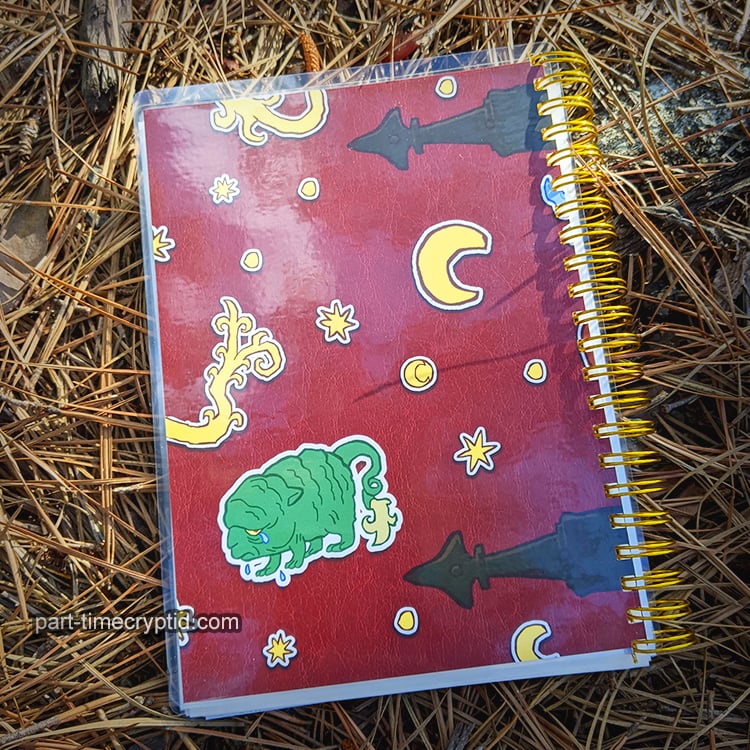 Do you have "sticker anxiety"? Well then don't worry, you're in a safe space here. Instead of having a bunch of loose stickers in a drawer you could instead place them in a REUSABLE STICKER BOOK!
Each page (with the exception of the first two) is made of a double-coated silicone paper that is the same material used for the backing of stickers. If you place a sticker in the book, it doesn't *permanently* stick, meaning you can peel it up and place it anytime you'd like. (Or just keep it in the book forever, that's fine too!)
INCLUDED: a title page and a FREE STICKER PAGE featuring the delightful cryptids decorating the front in addition to 25 dual-sided silicone pages (making 27 pages total). The front and back are high quality prints laminated to be water and weather resistant.
OPTIONS: Gold Binding or Black Binding. (As in the color of the spirals holding the book together.)
Each book is handcrafted and hand-bound by me with love in my home studio. These books take a long time to craft and sell out quickly!