6" Felt Mothman Hanger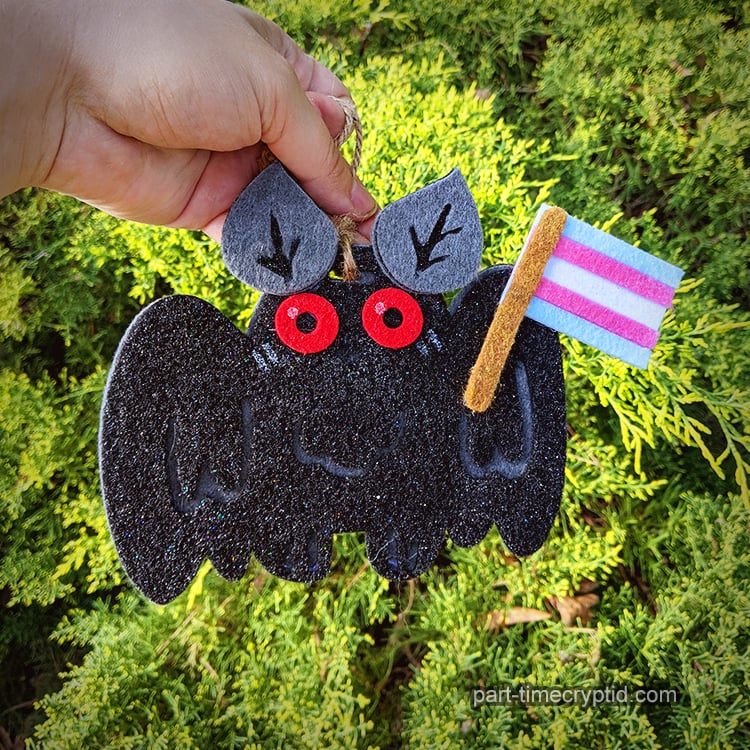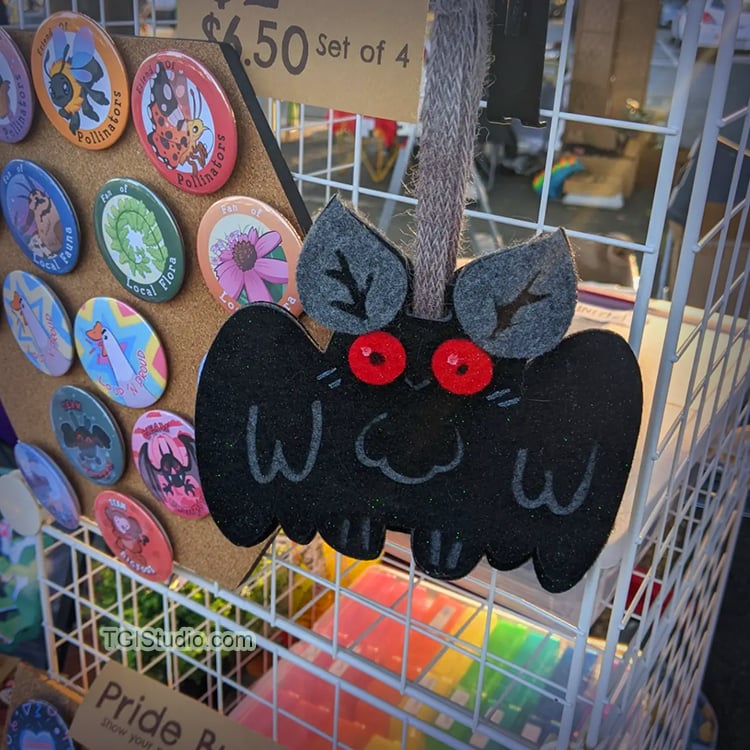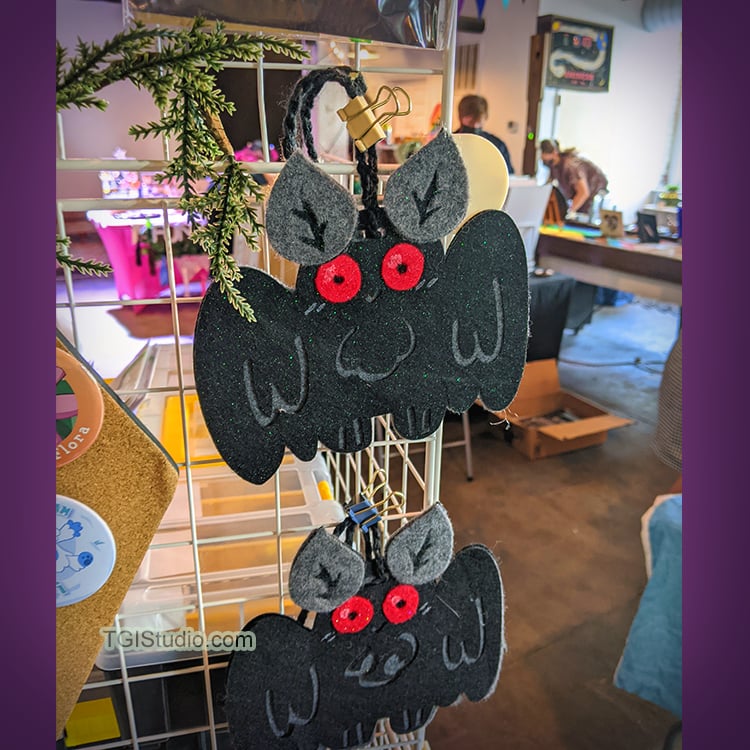 An adorable 6" by 5.5" Felt Mothman with a jute ribbon to hold him up! This mothman is perfect decor for any office, living room, car, door... the ideas are limitless!
Note: each mothman is cut with a cutting machine and then hand assembled, so each is slightly different.