Print - Familiars 8.5"x11" Dark BG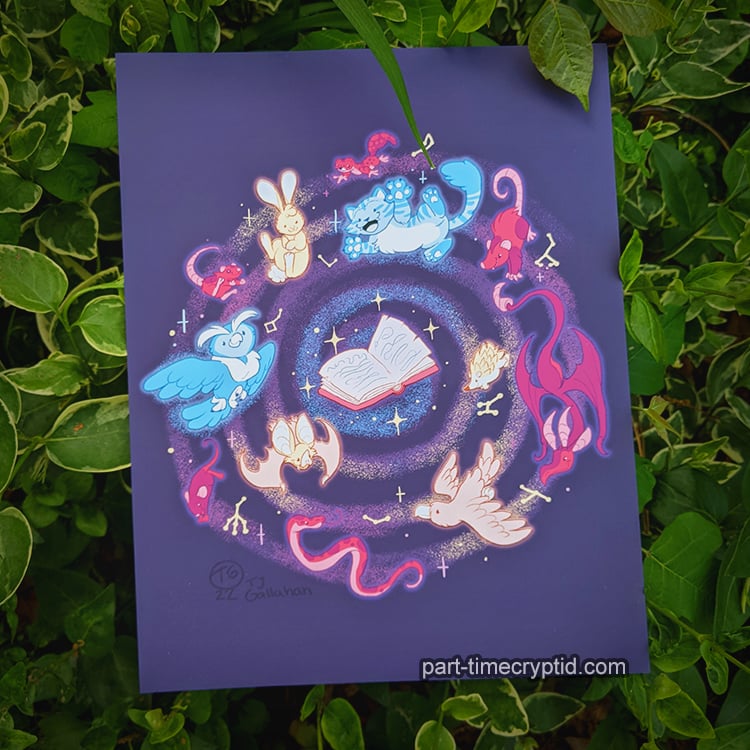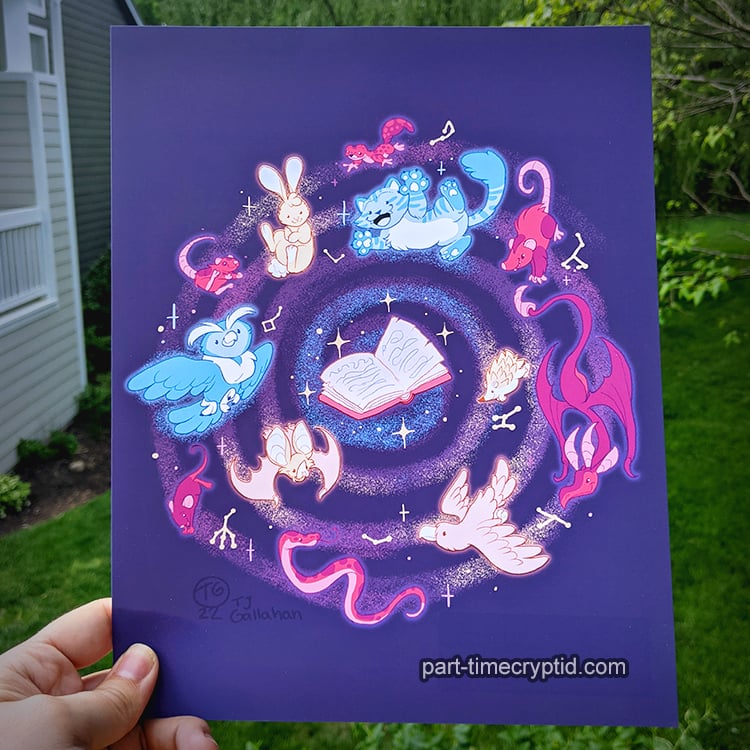 Enhance your spells by taking home this fun full color 8.5x11" print of "Familiars"! Printed on Strathmore textured inkjet paper. Texture similar to watercolor paper. Comes in a compostable cello archival bag. Instructions on how to compost included.
Also comes in a 5"by7" version!