**LAST CHANCE!** "TEAM" Cryptid & Creature 2.25" Buttons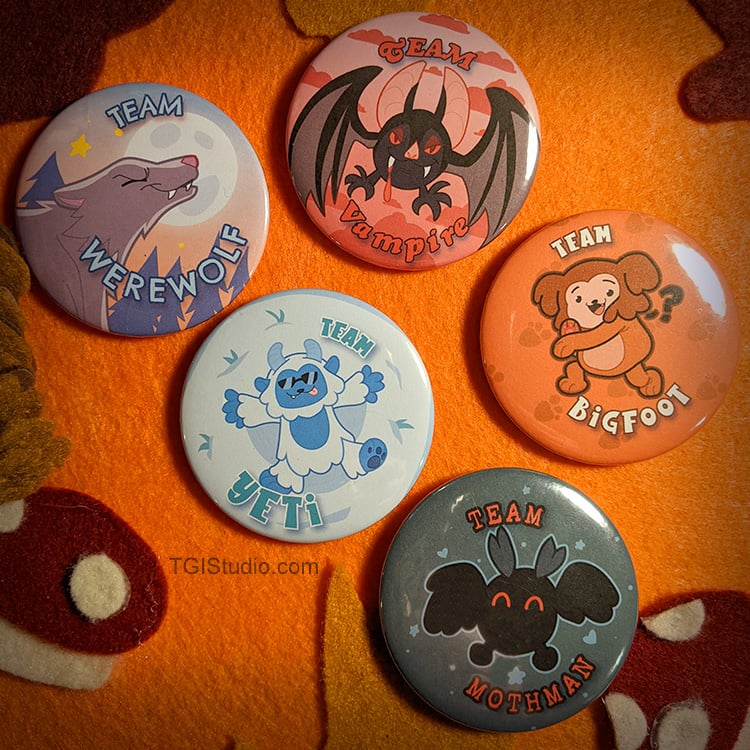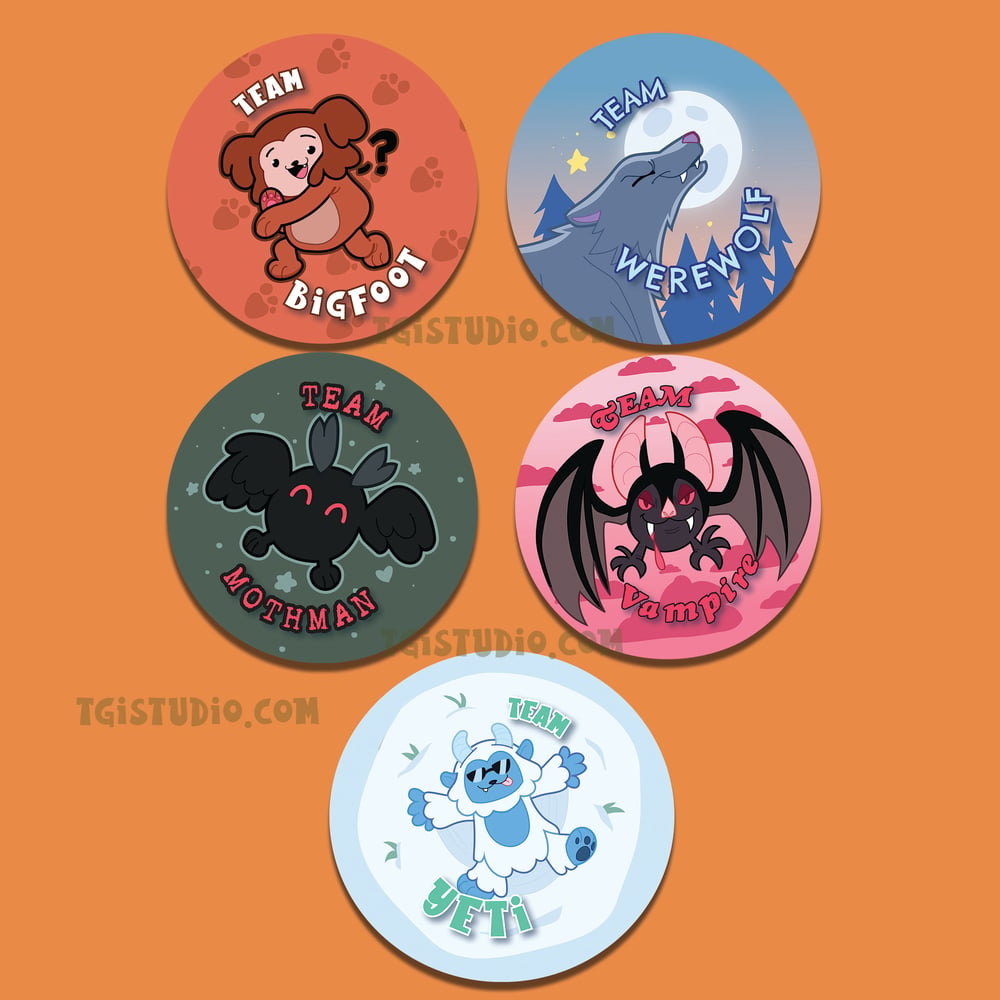 Show your team spirit with one of these adorable 2.25" cryptid/creature buttons! Can't decide which team you're on? You can always wear more than one!
Buttons are all made by hand with a button maker in my home studio. I make my buttons with as minimal waste as possible!